The Congregation of Sisters of Charity of Jesus and Mary was founded by Fr. Peter Joseph Triest, the parish priest of Lovengegem, in the Diocese of Ghent, Belgium, on 4th November 1803.The mission of Sisters of Charity of Jesus and Mary is to reveal that God is Love, especially to the poor and the abandoned of our time.
In 2001, Sr. Françoise Petit, Provincial Superior of the Belgian South Province, sent two Vietnamese Sisters to Vietnam to visit the country, as well as study the needs and possibility of starting a community. Seeing the needs of the poor in Vietnam, and the dynamism of the Church here, the Sisters came back with lots of dreams and hope…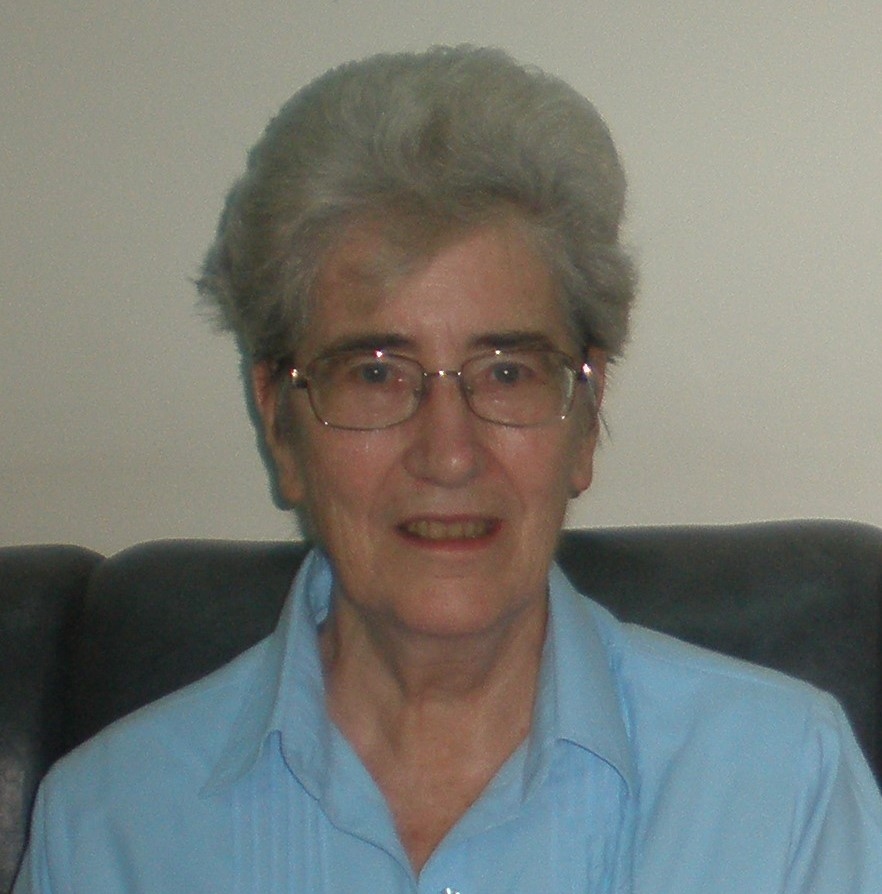 In 2003, Sr. Marthe Degives was appointed Provincial Superior. With the dedicated assistance of Sr. Thérèse-Marie Ngô Thị Thuận, CND; encouraged by Card. John Baptist Phạm Minh Mẫn, Archbishop of Diocese of Saigon, Sr. Marthe sent two Sisters to Saigon on August 18th 2006 to start the first community in Vietnam.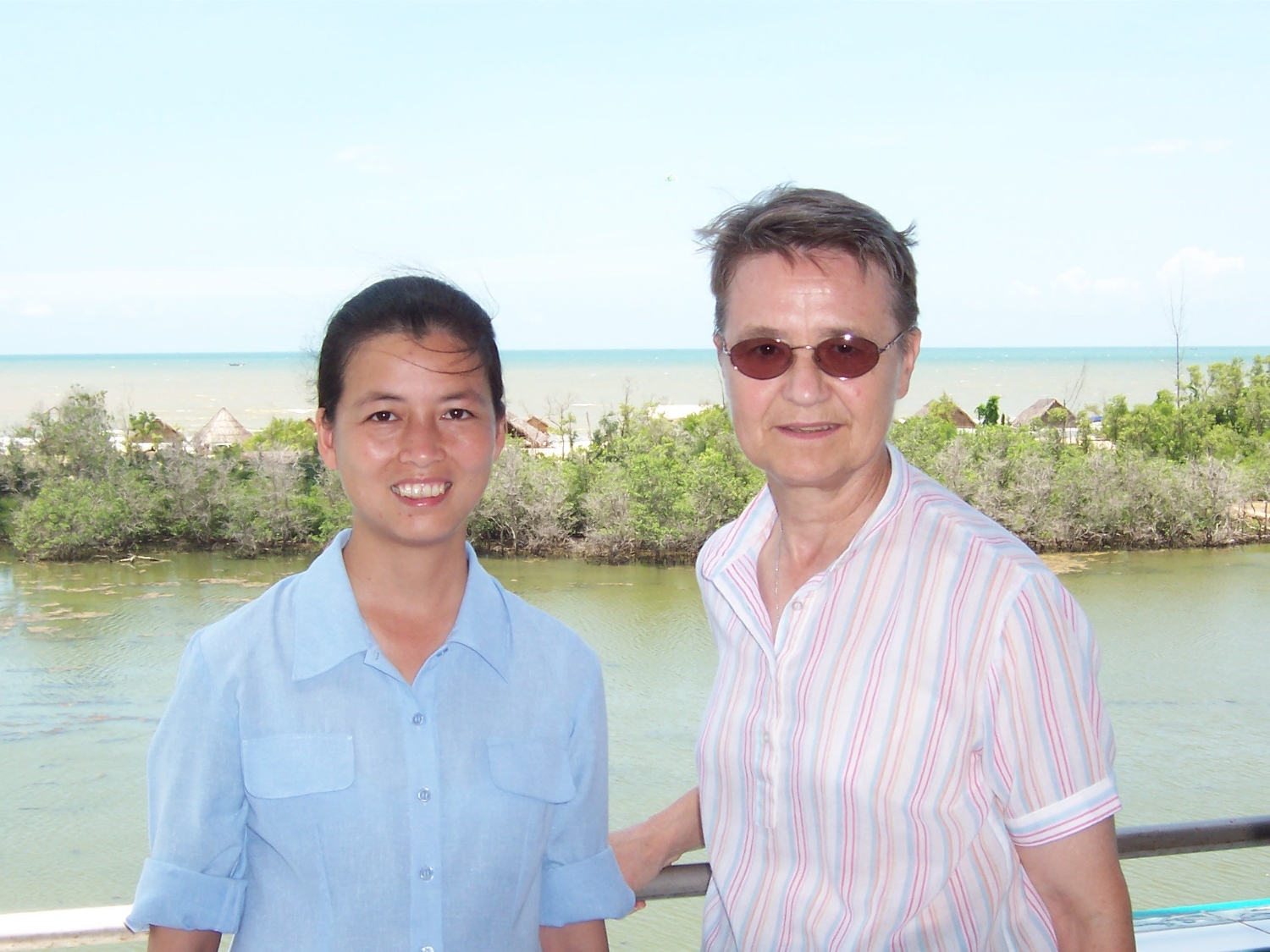 With the help of the Brothers of Charity, they rented a house in Nam Hòa parish, in Tân Bình district.
On October 15th 2006, Sr. Valsam, from Delhi Province, was sent to Vietnam to be in charge of this first community with three members: Sr. Valsam, Sr. Margarita and Sr. Bernadette Kim Chi.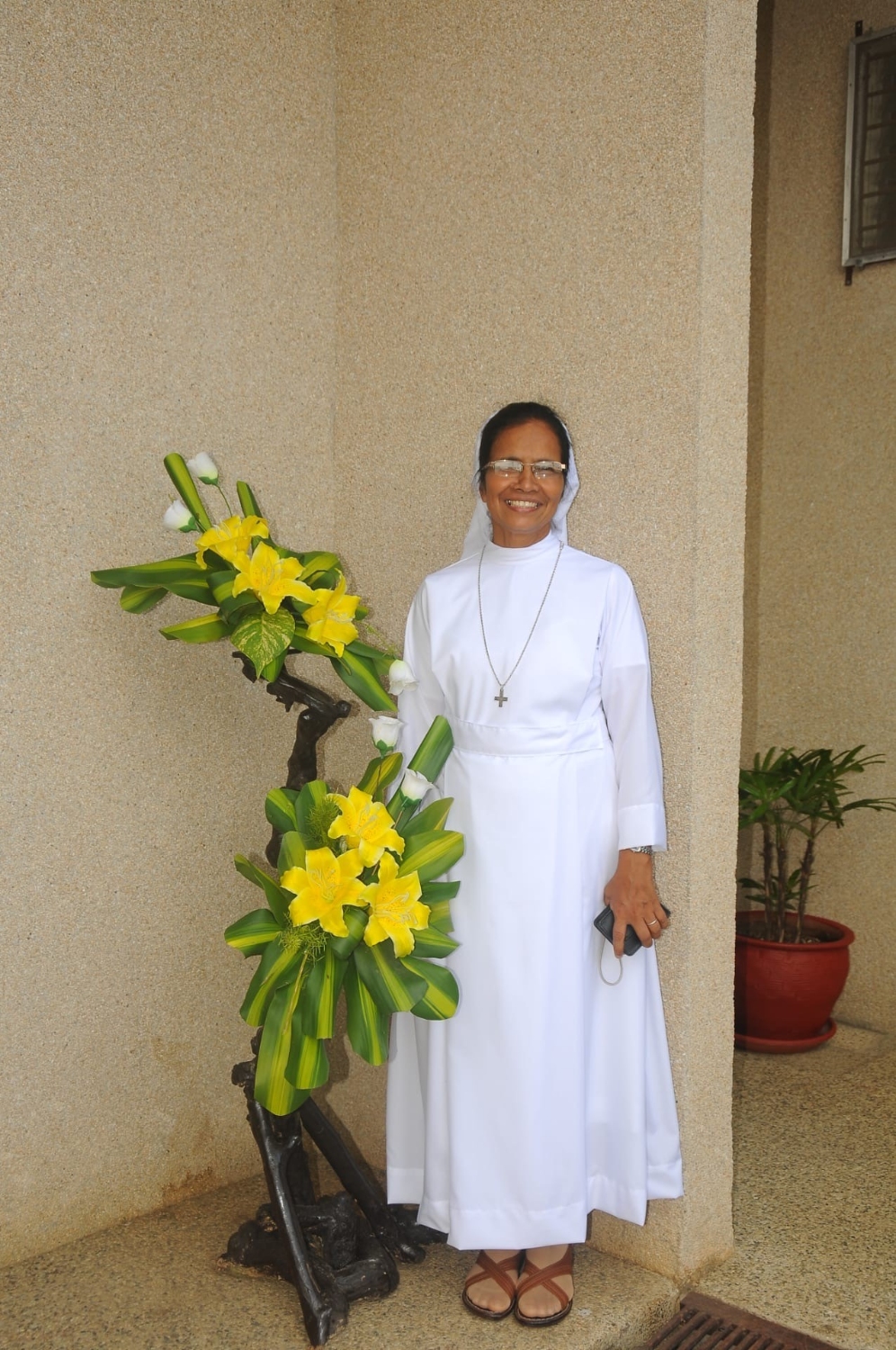 Sr. Marie-Thérèse Hoa came to help the community from January 2007 to May 2014. Sr. Françoise Petit also took part in this adventure and was a member of the community (8/2008 – 10/2009).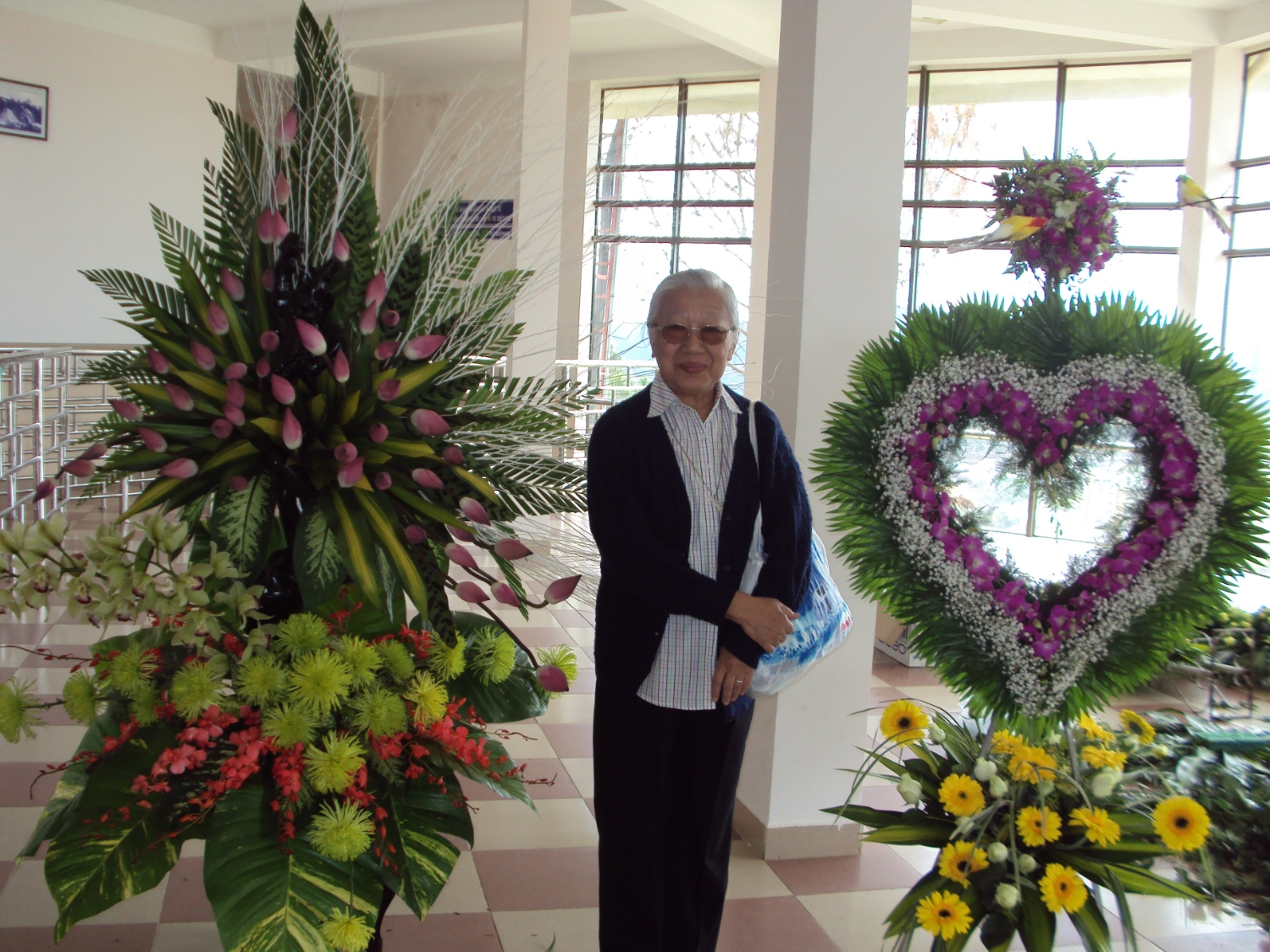 In August 2009, Sr. Suman from Delhi Province, was appointed Postulant Mistress in Vietnam. Each year the community welcomes new aspirants. During their formation, the aspirants and postulants have opportunities to render service to the children with disabilities, the orphans, children affected by HIV, elderly people, mental patients…The novices receive their formation in the Inter-Asian Noviciate in the Philippines.
On March 11th 2012, the convent named Placide House was inaugurated, in the presence of Sr. Valsala George, Superior General. On May 2nd 2015, Sr. Michael, from Ranchi Province, India was sent to Vietnam to support the young community here.
With God's blessing, the Congregation welcomes new members committing themselves to God in temporary profession, and perpetual profession.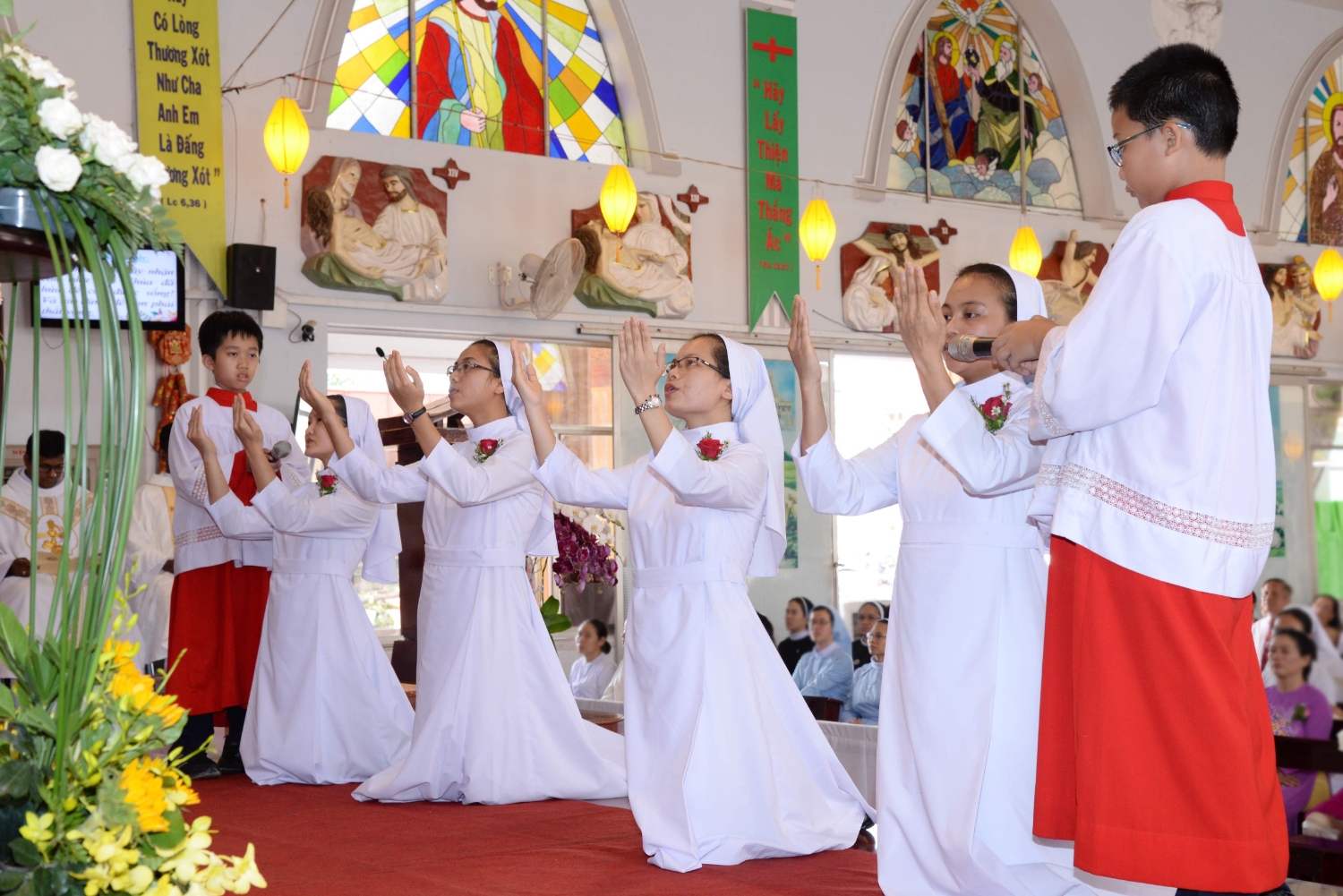 For the need of administration, on November 12th 2016, SCJMs in Vietnam grew into The Region of Our Lady of La Vang, Vietnam. Sr. Suman was appointed the first Regional Superior with two councillors.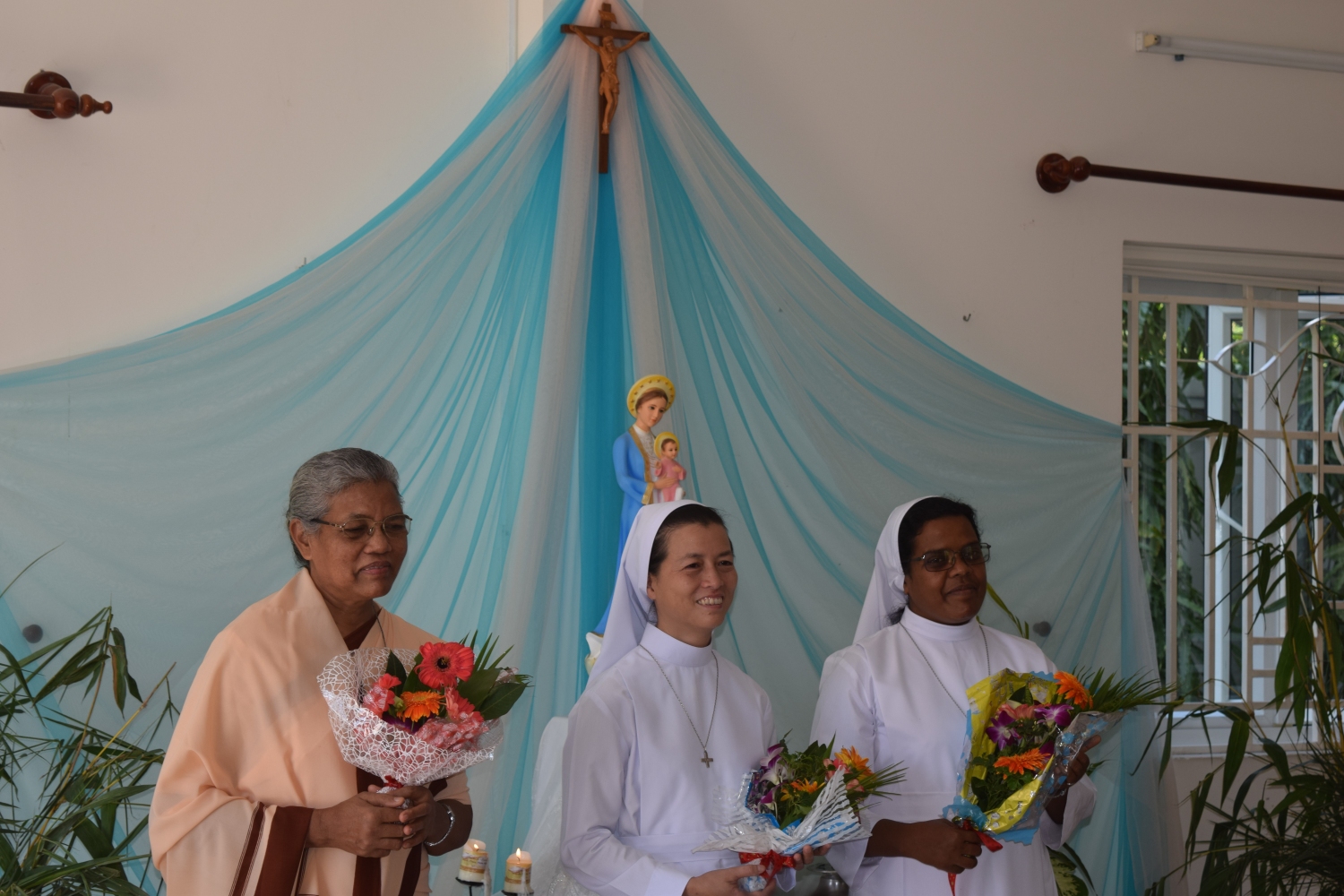 At present, SCJMs Vietnam serve in 3 communities: Triest Community (Saigon), Placide community (Saigon), St. Bernard community (Bao Loc)
By their service to the differently abled children, teaching catechism, accompanying the youth, visiting the sick, working in the pharmacy, helping the elderly, reaching out to the poor, SCJMs Vietnam live their vocation and become contemplatives in action in the society.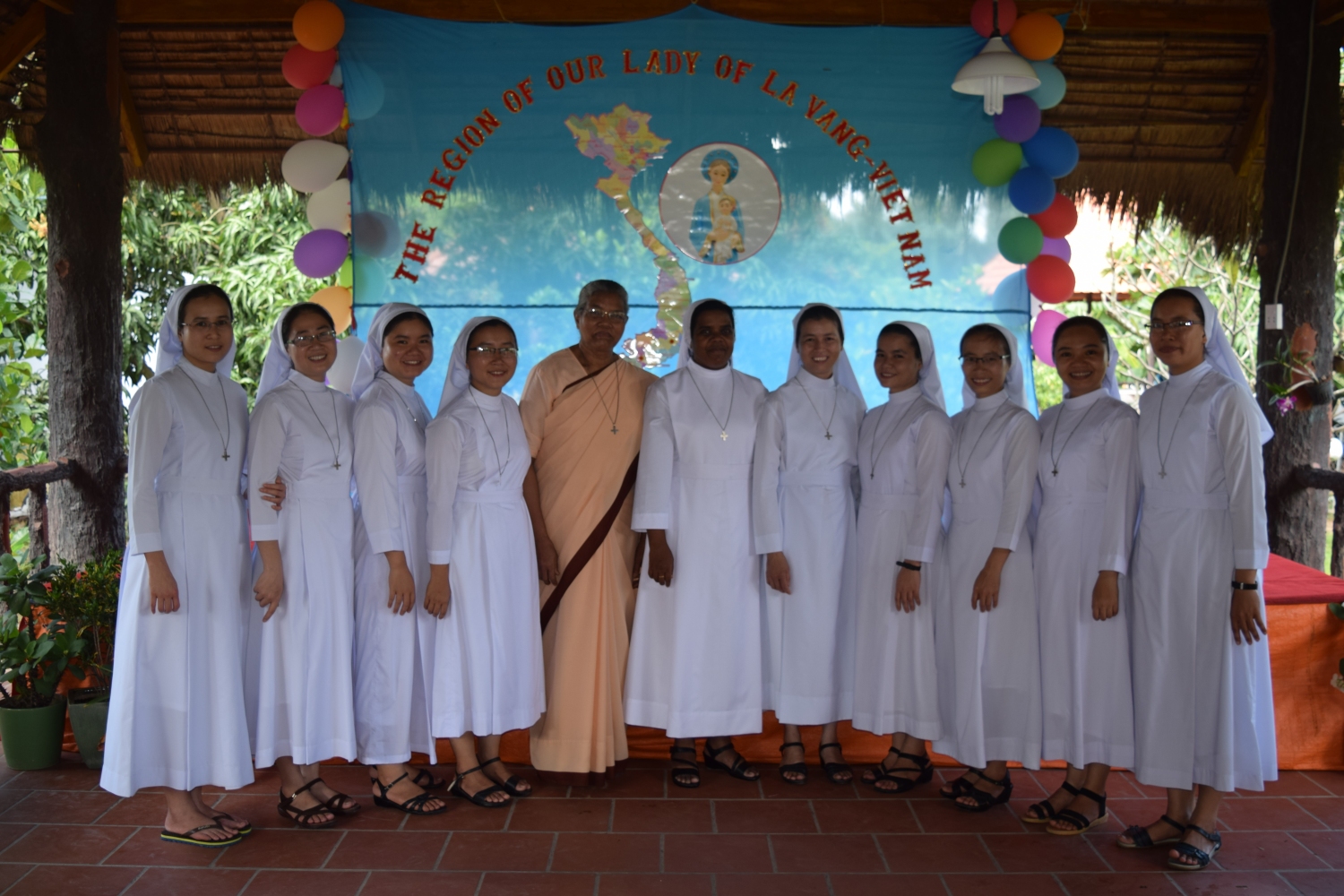 Source: SCJM Vietnam